Board of Directors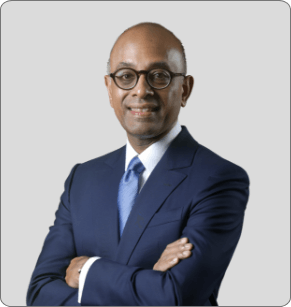 Mr. Ashwin C Muthiah
Chairman
Mr. Ashwin C Muthiah (DIN: 00255679) is the Chairman of Wilson International Trading Pte Limited, Singapore.
As the Chairman of AM International, he heads the diversified, multinational business group. With a legacy of over three decades, today, the USD 2 billion group has footprints across India, Southeast Asia and UK.
A third-generation business leader, Ashwin has led the group since 2001; he initiated the strategic re-orientation of various business entities to transform them into future-ready and sustainable entities in the new global economic environment. Today, the AM International group's businesses span diverse, traditional and new-age businesses across fertilizers, petrochemicals, distribution, infrastructure, healthcare and green energy.
Besides helming the management at the parent company, Ashwin also serves the various group companies in leadership capacities. Ashwin is the Chairman of Southern Petrochemical Industries Corporation (SPIC), Manali Petrochemicals Limited (MPL) and Sicagen India Limited and the Vice Chairman of Tamilnadu Petroproducts Limited (TPL). Previously, he held the position of the Chairman of Tuticorin Alkali Chemicals & Fertilizers Limited and SICAL Logistics Limited. Besides, he also serves on the Board of the group's subsidiaries.
Ashwin is the Consul General Ad Honorem for the Republic of Philippines. As a leading industry figure, he has previously served as a member of the Singapore Economic Development Board (EDB).
Ashwin's philanthropic interests are focused on the areas of prevention of water contamination, water scarcity and solving the sanitation crisis through the CSR efforts of AM Foundation. Ashwin is a trustee of the Saigon Chettiars' Temple Trust in Singapore that promotes ancient history, culture and traditions.
Ashwin is a commerce graduate from Loyola College, Chennai. After completing his post-graduation in management studies he gained business knowledge in the family enterprise. Ashwin lives in Singapore with his wife Valli and their two daughters. He divides his time between Singapore, India, and UK for business.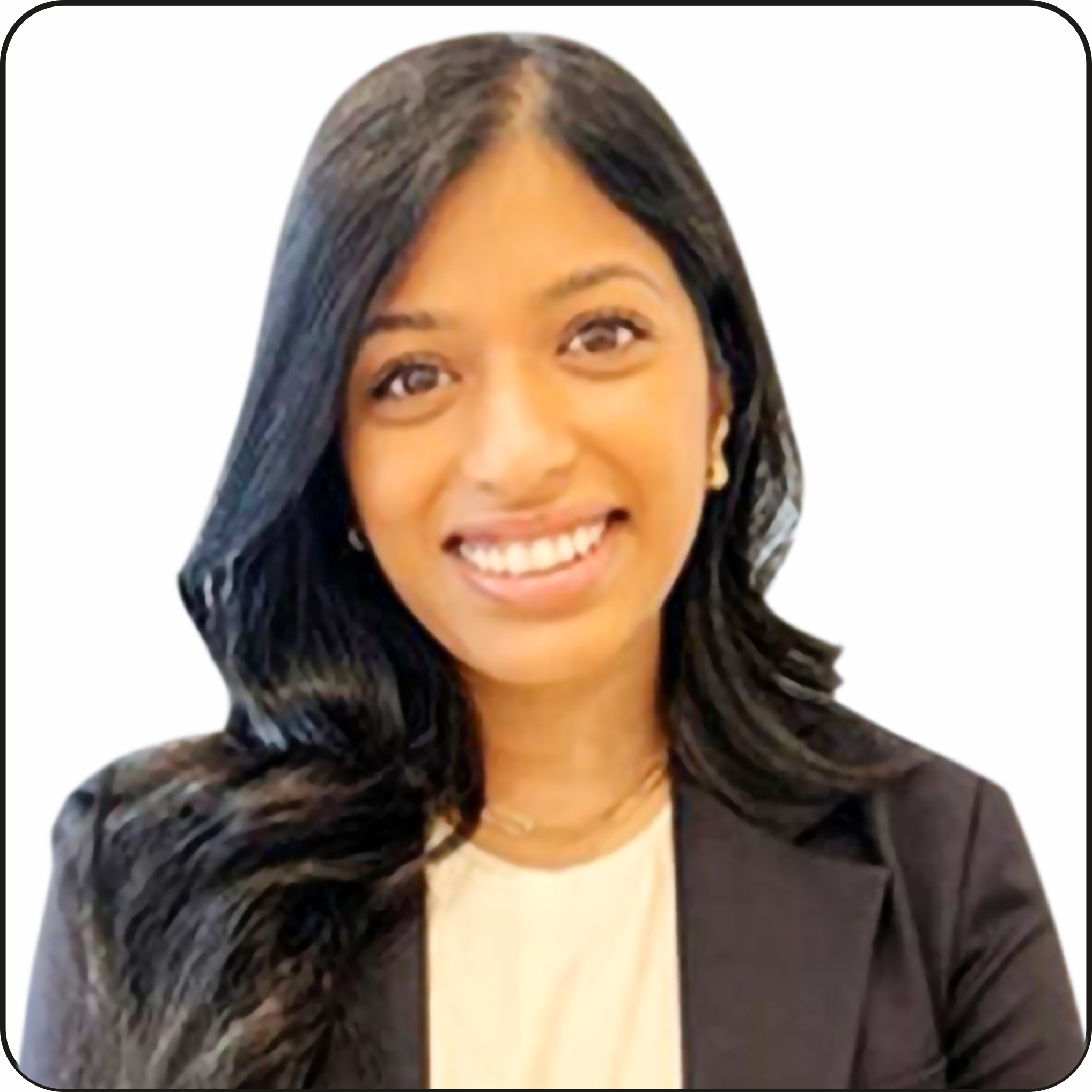 Ms. Devaki Ashwin Muthiah
Director
Ms. Devaki is the first of the fourth generation of the founder's family. She holds a Masters of Arts in Business Management from the University of Edinburgh. Till recently, served as a Senior Analyst at an Independent Investment Management Firm in London providing investment advisory services. Currently serving on the Board of AM International Holdings Private Limited, Penn Globe Limited and Notedome Limited.
As part of joining the group, aims to drive strategic growth plans across Singapore, India and the UK to accelerate its future-readiness. Will work alongside the professional leadership team to grow the global footprint of various group businesses. She is committed towards the organisation's goal of attracting, developing, engaging, and retaining the best talent. She also hopes to guide operative companies to become world-class entities imbibing the values of resilience and prudence.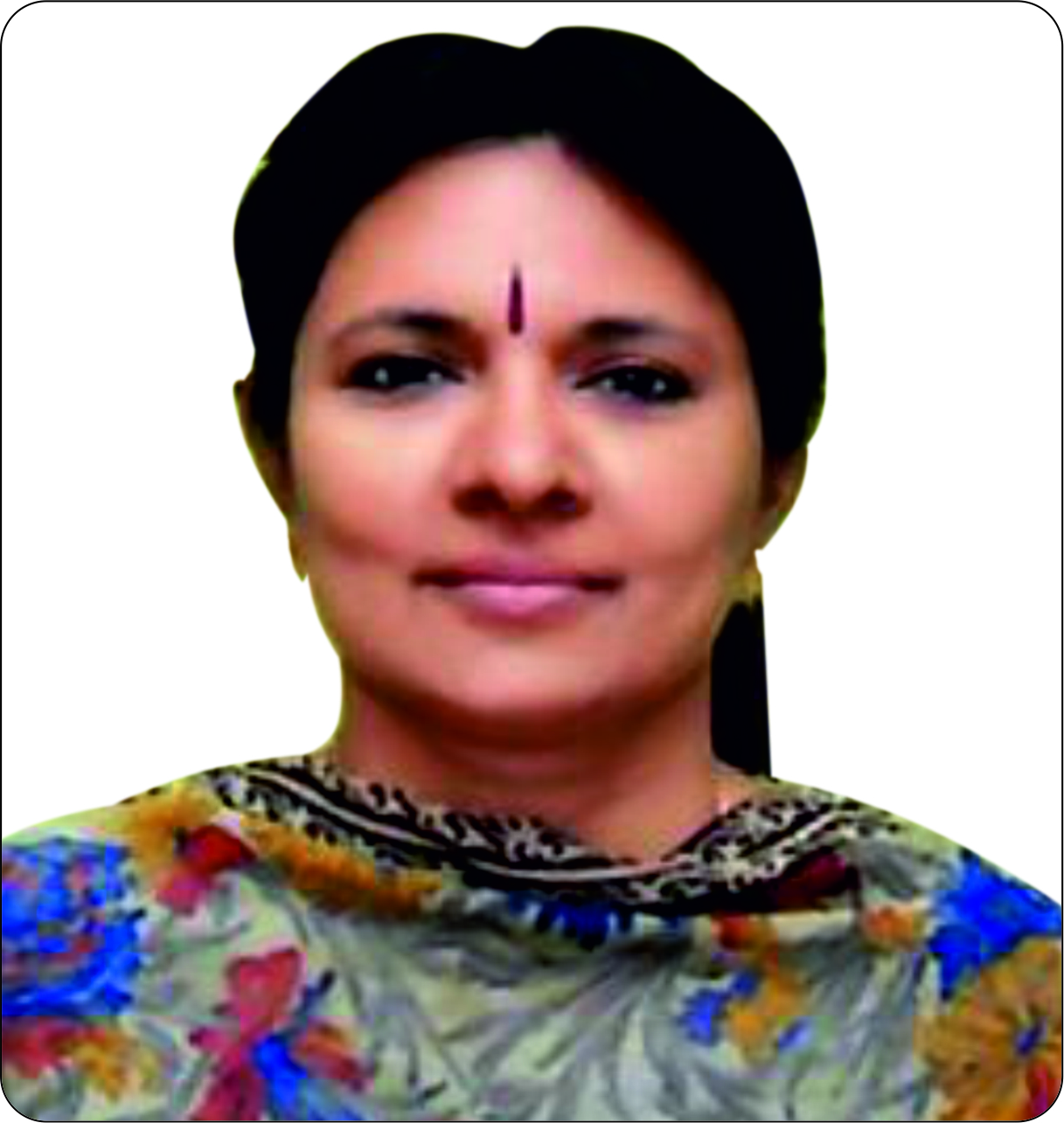 Ms. Jayashree Muralidharan
Director
Ms. Jayashree Muralidharan is a 2002 batch IAS Officer who has held many key positions in various departments in the Government of Tamil Nadu.
Presently, she is the Managing Director, M/s. Tamilnadu Industrial Development Corporation Limited.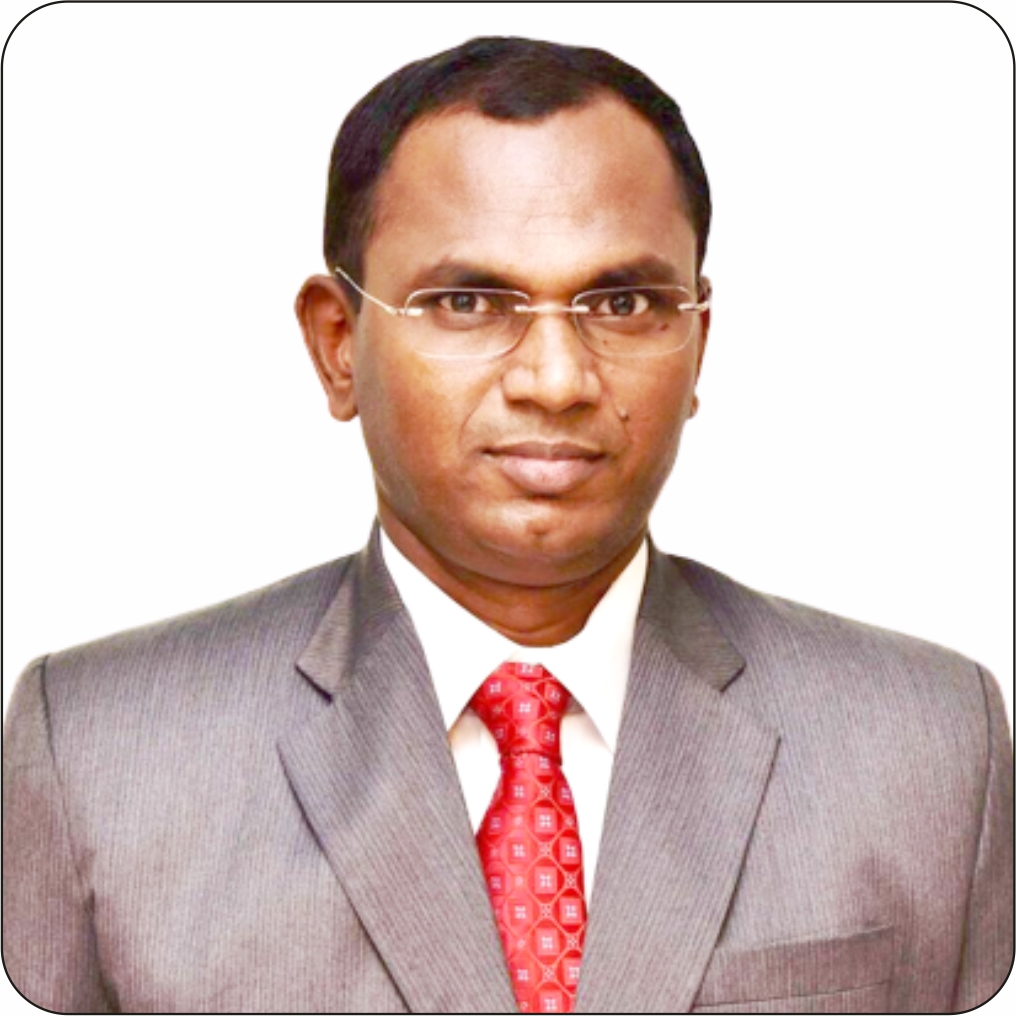 Mr. C Samayamoorthy
Director
Mr. C Samayamoorthy, IAS is a 2002 batch IAS Officer, who has held many key positions in various departments in the Government of Tamil Nadu.
Presently, he is the Agricultural Production Commissioner and Secretary, Agriculture and Farmers Welfare Department. Earlier he served as Secretary to the Government, Transport Department.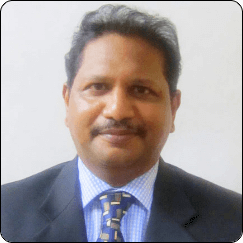 Mr. T K Arun
Independent Director
Mr. T K Arun (DIN: 02163427), holds a Bachelor's Degree in Commerce from Loyola College, University of Madras and is an Associate Member of the Institute of Company Secretaries of India, New Delhi. He retired on 31st October 2017, as the Senior General Manager and Secretary of TIDCO, wholly owned by the Government of Tamil Nadu after illustrious service of over 3 decades.
During his tenure with TIDCO he had served as Nominee Director of many companies assisted by TIDCO such as Titan Company Limited (TCL), Southern Petrochemical Industries Corporation Limited (SPIC), Tamilnadu Petroproducts Limited (TPL), Ascendas IT Park Chennai Limited (Ascendas), Tanflora Infrastructure Park, Limited (Tanflora), TIDEL Park Limited (TIDEL), Titan Time Products Ltd. (TTPL), TRIL Info Park Limited (TRIL), Tamil Nadu Road Development Company Limited (TNRDCL) and Manali Petrochemicals Limited etc.  He was Member of Audit Committees and various other committees of such companies.
Mr. Arun has 35 years of experience in investment promotion and project development. He has worked in multiple state and central government organizations in sectors including, equity investments, investment promotion, ports, water supply and infrastructure. He has wide experience in commercial negotiations, contracting and contract management, structuring of PPP infrastructure projects in Ports, Roads and IT sectors, procurement of developers for PPP projects, Management of PPP contracts, management of project contracts including financing, concession documents, arbitration and conciliation proceedings and asset re-structuring.  Having served on the Boards and committees of several companies for over ten years, he has a good exposure to Corporate Governance.
Post his retirement he is advising established corporates on legal, administrative and governance processes.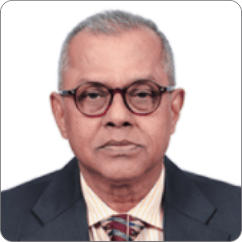 Mr. B Narendran
Independent Director
Mr. B Narendran (DIN: 01159394) is a Chemical Engineer and a Master's Graduate from USA in Transportation, had been a consultant to State Highways Administration, Baltimore, USA, Shell Inc. Houston and Rite-Aid Pharmacy, Detroit. Thiru Narendran is also the Honorary consul, Republic of Philippines in Chennai. Appointed as Director of SPIC on 19th January 2009, he is a Member of the Audit Committee, Chairman of both Nomination and Remuneration Committee and Stakeholders Relationship Committee. He is also serving as Member of the Board of several companies, both listed and unlisted.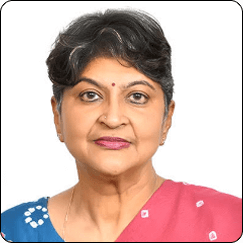 Mrs. Sashikala Srikanth
Independent Director
Mrs. Sashikala Srikanth (DIN: 01678374) is a Chartered Accountant. At present, she is providing consultancy services to various corporates including the area of Corporate Social Responsibility. Prior to this, she was Senior General Manager – Resources of IAL Group and Group Financial Controller of Shattaff Group, in Dubai from 2003 to 2005.  Held various Senior Management level positions in leading Companies from 1996 to 2003.  She was associated with A F Ferguson and Co., Chartered Accountants, Chennai from 1987 to 1995 where she had also done her articles during 1984-87.  Appointed as Director of SPIC on 8th September 2014, she is a Member of the Audit Committee of the Company.  She is also serving as Member of the Board of several companies, both listed and unlisted.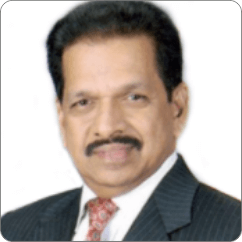 Mr. S Radhakrishnan
Independent Director
Mr. Sivathanupillai Radhakrishnan (DIN: 00061723) is a Mechanical Engineer from Madras University.  He joined SPIC in 1973 and retired from SPIC as Director (Fertilizer & SMO) in 2008.  He has a combined experience of over 43 years in the areas of Engineering, Procurement, Construction, Commissioning, Operation, Maintenance, Inspection, Technical Services, Project Execution & Management and Contracting in Power, Oil & Gas, Chemical & Petrochemical, Fertilizer and other industrial sectors in India, Middle East and Singapore.
He has over 20 years of experience in holing key management position as General Manager (Arochem), Technical Director (SPIC Petro), Chief Operating Officer (SPIC SMO), Director (Fertilizer Business – SPIC) and Managing Director (Gulf SPIC Kuwait) and CEO (EDAC Engg Singapore).
He has held Directorship in Technip India Limited – India, Indo Jordan Chemicals Limited – Jordan, Industries Chimiques Du Senegal S.A – Senegal, Fertilizer Association of India, National Aromatics and Petrochemicals Corporation Limited – India SPIC Petrochemical Limited – India, EDAC Automation Limited – India, EDAC staffing Solutions private limited – India and EDAC Engineering (S) Private Limited, Singapore and EDAC Universe Pvt Limited – Singapore.  Currently he holds directorship in Rivolu Sofware Pvt Limited.
He also holds accreditation as Associate faculty of risk management conferred by British Safety council, London.  He has to his credit as one of the Top 100 Powerful CEOs in India during the year 2011, published by the Corporate Dossier of Economic Times of India.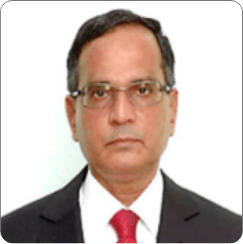 Mr. Debendranath Sarangi
Independent Director
Mr. Debendranath Sarangi (DIN: 01408349) is a retired IAS (1977) Officer from Tamilnadu cadre. While in service he held senior level responsibilities like Additional Chief Secretary/ Principal Secretary of eight Departments including the Chairman of Tamilnadu Industrial Development Corporation Ltd and TITAN. He eventually retired as the Chief Secretary in the year 2012. He holds M.A. in Political Science from Delhi University and M.A. in Economics from University of Swansea, UK.
He is an Independent Director on the Boards of Voltas Ltd, Universal Comfort Products Ltd and Rohini Industrial Electrical Ltd (both wholly owned subsidiaries of Voltas), the Chairman (Independent Director) of Shriram City Union Finance Ltd. He does not hold any shares in the Company.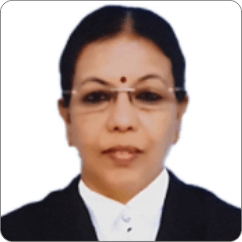 Mrs. Rita Chandrasekar
Independent Director
Mrs. Rita Chandrasekar (DIN: 03013549) is a Partner in the leading Advocate firm M/s. Aiyar and Dolia, since 1984. The firm was established by her father late B.R.Dolia, in the year 1957. Her firm has been retained by several Public Sector Banks and Corporates.
They are also Advisers to many multinational Companies, Resident & NRI Clients regarding investment of funds, establishment of industries, purchase of immovable properties etc., She is the Standing Counsel for Chennai Metro Rail Limited.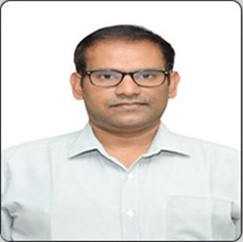 Dr. V Jaya Chandra Bhanu Reddy
Director
Dr. V Jaya Chandra Bhanu Reddy, IAS belongs to the 2011 batch IAS Officer, and has performed various roles in his 11 years of Public Services. He graduated with MBBS from Dr. NTR University of Health Service, Andhra Pradesh. Presently, he is the Executive Director of Tamilnadu Industrial Development Corporation Limited.
Earlier Dr. Jaya Chandra Bhanu Reddy, IAS served as Assistant Collector for Land Revenue & Disaster Management Department, Cuddalore for the period from 2012-13, Sub Collector in Lalgudi, Tiruchirappalli for the period from 2013-2016, Joint Managing Director for Tamil Nadu Water Supply and Drainage Board (TWAD), Chennai for the period from 2016-2017, Managing Director in Tamil Nadu Housing Board (TNHB) Chennai for the period from 2017- 2018, Deputy Secretary to Government Environment, Climate Change and Forest Department for the period from 2018-2020, District Collector in Krishnagiri District for the period from 2020-2023.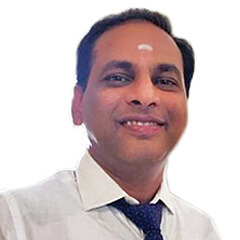 Mr. E Balu
Whole Time Director
Mr. E Balu aged about 56 years, is a Bachelor of Engineering from Bharathiar University and also holds a Master's Degree in Business Administration from Alagappa University. He joined Southern Petrochemical Industries Corporation Limited (SPIC) as an EMS trainee on 1st May 1991. During the year 2011, he was transferred to be on the role of Greenstar Fertilizers Limited (GFL) in view of a Business transfer Agreement entered on 19th October 2011 between SPIC and Greenstar. He has over 32 years of technical experience in operating the Fertilizer Plants of SPIC and Greenstar and Project implementation.