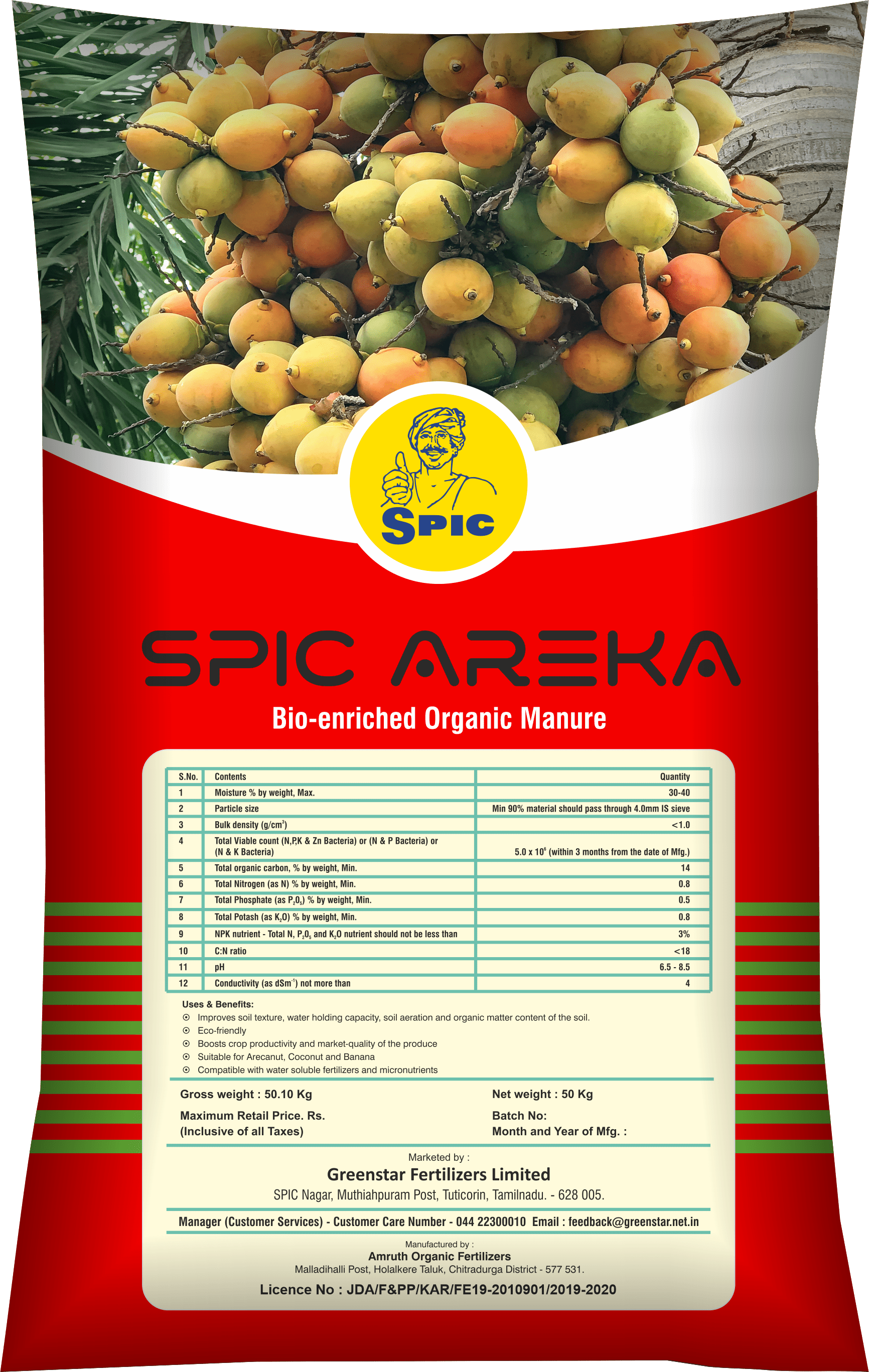 50 kg Bag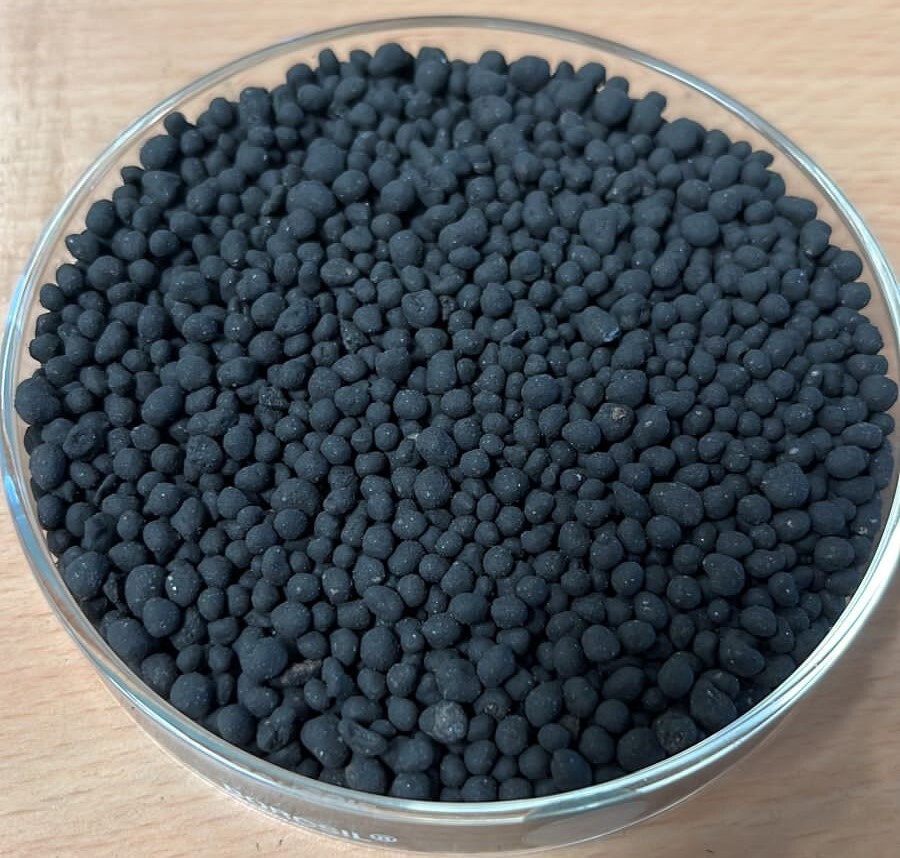 SPIC Areka
Description
Enriched Organic Compost
In today's highly intense agricultural practices, soil fertility is impacted by a number of factors, including inadequate use of organic fertilizers, excessive use of Nitrogenous fertilizers & replacement of micronutrients. Our SPIC & Greenstar Company has introduced "SPIC Areka", a nutrient-enriched organic fertilizer specifically for Arecanut, an important Plantation crop, to promote soil fertility and yield.
SPECIFICATION
Composition

Content (%)

Moisture % by weight, Max.

30-40

Particle size

Min 90% material should pass through 4.0mm IS sieve

Bulk density (g/cm3)

<1.0

Total Viable count (N,P,K & Zn Bacteria) or

(N & P Bacteria) or (N & K Bacteria)

5.0 * 106 (within 3 months from the date of Mfg.)

Total organic carbon, % by weight, Min.

14

Total Nitrogen (as N) % by weight, Min.

0.8

Total Phosphate (as P205) % by weight, Min.

0.5

Total Potash (as K2O) % by weight, Min.

0.8

NPK nutrient - Total N, P205 and K2O nutrient should not be less than

3%

C:N ratio

<18

pH

6.5 - 8.5

Conductivity (as dSm-1) not more than

4
Features and Benefits
Improves soil texture, water holding capacity, soil aeration and organic matter content of the soil

Eco-friendly

Boosts crop productivity and market-quality of the produce

Suitable for plantation crops like Arecanut, Coconut and Banana

Compatible with water-soluble and other micronutrient fertilizers.
RECOMMENDATION
100 - 200 kg per acre can be applied directly or mixed with other fertilizers for crops like

Arecanut, Coconut, Banana etc.