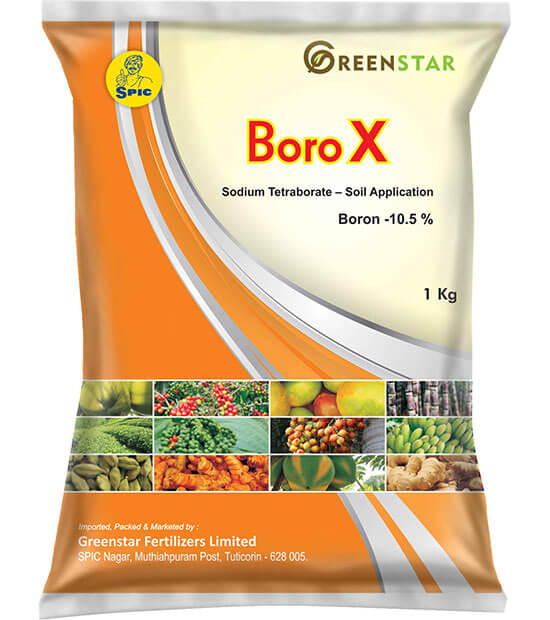 1 kg Pouches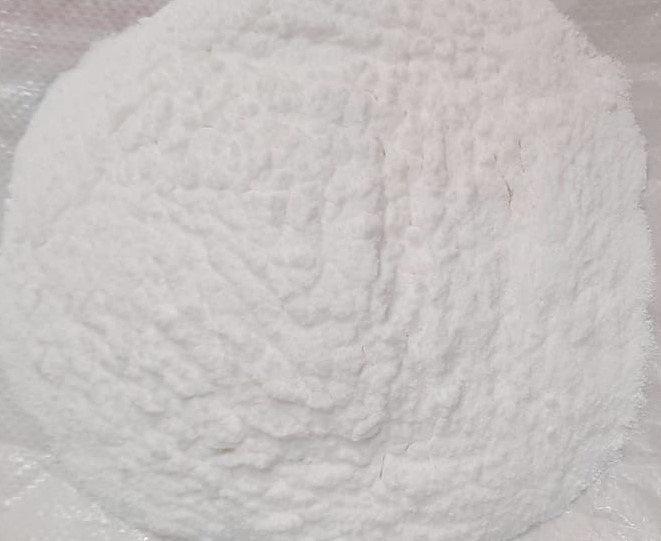 SPIC Boro X
Description
SPIC BORO X contains 10.5% of Boron in Sodium Tetra borate form. It's free-flowing and crystalline in nature suitable for soil application. SPIC Boro X contains readily available boron to support nitrogen metabolism, cell division, flowering and fruiting in plants.
SPECIFICATION
Sl. No.
Composition
Content
1
Content of Boron as (B) percent by weight,
Minimum
10.50
2
Matter insoluble in water percent by weight,
Maximum
1.00
3
Lead (as Pb) percent by weight,
Maximum
0.003
4
Cadmium (as Cd) percent by weight,
Maximum
0.0025
5
Arsenic (as As) percent by weight,
Maximum
0.01
6
pH
9.0-9.5
Features
FEATURES & BENEFITS
It helps in the absorption of Nitrogen

It induces new cell development in meristematic tissues

Improves germination, metabolic processes in plants

Enhance flowering and stimulates seed setting

Enhance fruit setting, helps in improving the size and shape of fruits.
RECOMMENDATION
Soil application: 2.5 kg/ acre