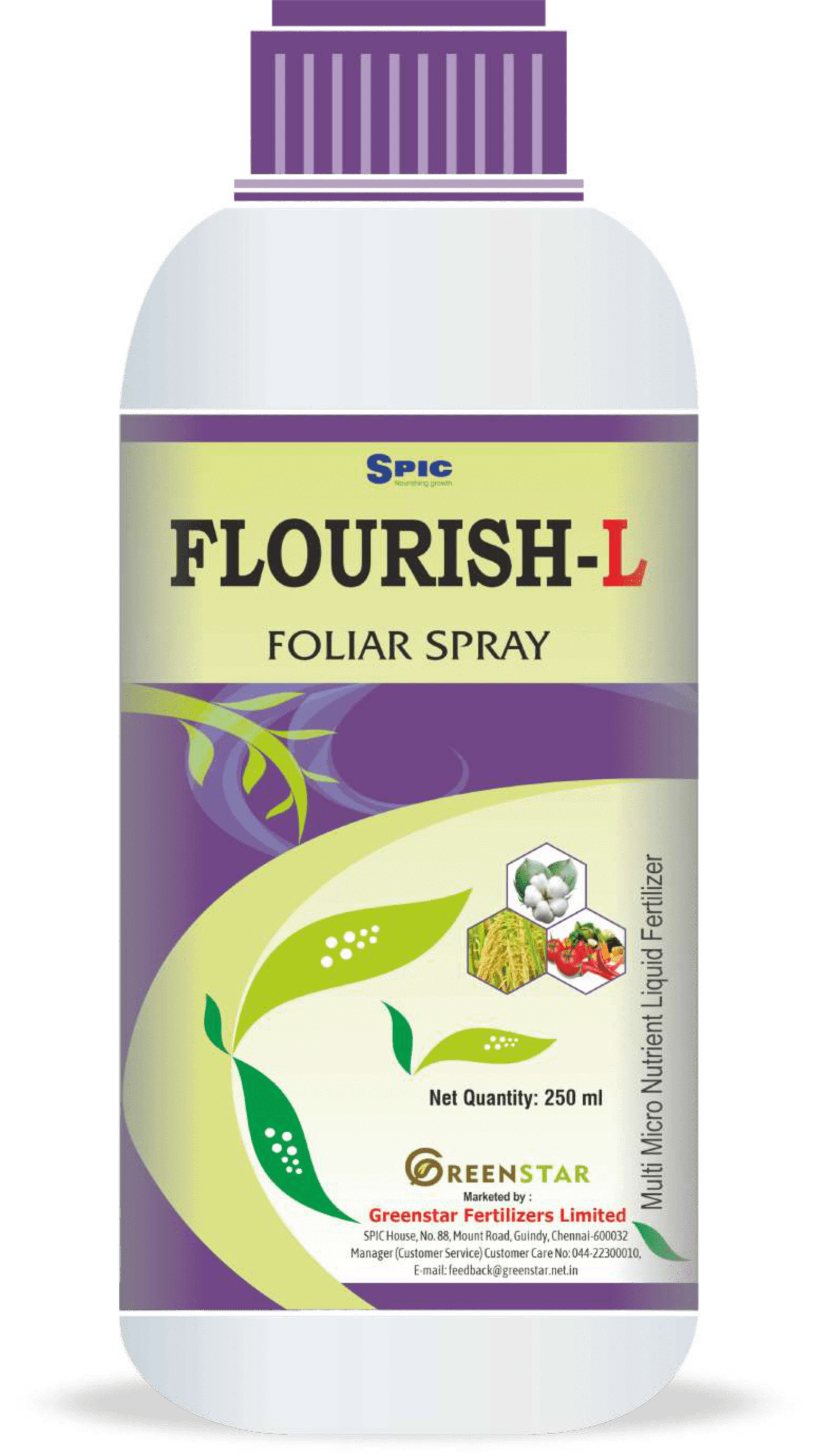 100ml, 250ml, 500ml, 1litre & 5 litre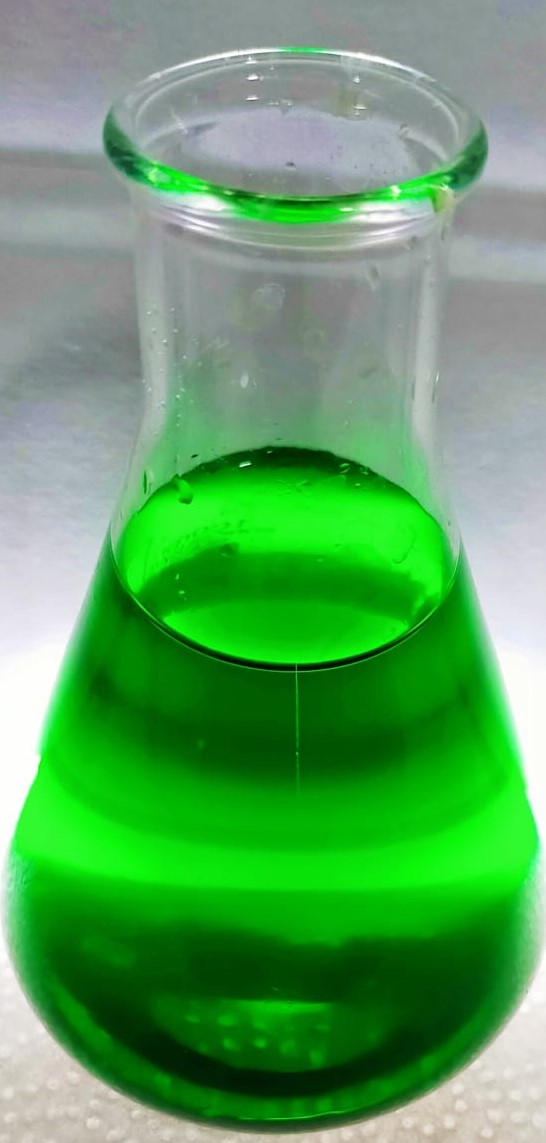 SPIC Flourish – L
Description
SPIC FLOURISH - L is a specifically formulated liquid mixture of well–balanced nutrients vital for regulating all the biochemical and physiological activities of plants.
SPECIFICATION
| | |
| --- | --- |
| Composition | Content (%) |
| Zinc | 5.00 |
| Manganese | 2.00 |
| Boron | 0.50 |
| Iron | 2.00 |
Features and Benefits
SPIC FLOURISH - L

promotes a healthy root system and wider green leaves with maximum chlorophyll content

Strengthens plant immune system

Helps plants to mitigate stress and induces disease resistance

Enhances uptakes of other plant nutrients

Acts as a catalyst for photosynthesis and respiration

Application of SPIC Flourish - L during the early vegetative phase promotes tillering leading to higher grain yield in Paddy

Prevents flower drops and inhibits immature fruit drop

Tremendously improves the market - quality of the produce. Increases oil content in oil seed crops; sugar content in fruits & sugarcane and protein content in pulses.
RECOMMENDATION
SPIC Flourish: Spraying purpose – 2.5 ml should be dissolved in one litre of water Ideal for all crops.

Recommended using 500ml flourish/ acre.

1st spray 30-45 days after planting and 2nd spray 15 days after the first spray.