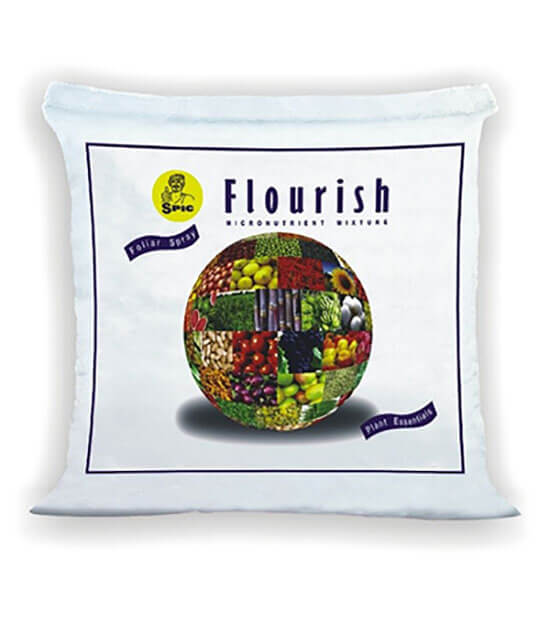 250g, 500g and 1 kg packs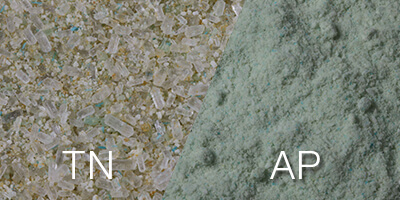 SPIC Flourish
SPIC Flourish is a balanced multi-micro nutrient fertilizer for foliar application containing essential micro nutrients like zinc, iron, manganese, copper, boron and magnesium.

APPLICATION
Recommended for all crops. Paddy, Cotton, Chillies, Sugarcane, Vegetables, Maize, Groundnut, Horticulture crops etc.
500 gm per acre in 200 litres of water.
For cereals, pulses and oil seeds single spray after 20 days sowing / planting.
Two to three sprays recommended for vegetables, flowers, fruit crops and plantation crops.
| Crops | Dosage/acre | Time of Application |
| --- | --- | --- |
| Rice, Wheat, other Cereals, Pulses, Groundnut, Mustard, Soyabeans and Sunflower | 500 gm | 20-30 days after sowing/planting |
| Vegetables, Potato, Cotton, Flowers, Fruit Crops and Plantation Crops | 500 gm per single spray/acre | 1st spray 20-30 days after sowing/planting and 2nd spray after 25-30 days of 1st spray |
SPECIFICATION
| Sl. No. | Specification | TN | AP & TS |
| --- | --- | --- | --- |
| 1 | Zinc as Zn | 5.00% | 6.00% |
| 2 | Ferrous as Fe | 1.00% | 4.00% |
| 3 | Manganese as Mn | 0.50% | 3.00% |
| 4 | Boron as B | 0.05% | 2.00% |
| 5 | Copper as Cu | 0.35% | 1.00% |
| 6 | Magnesium as Mg | 6.00% | (–) |
| 7 | Molybdenum as Mo | (–) | 0.05% |