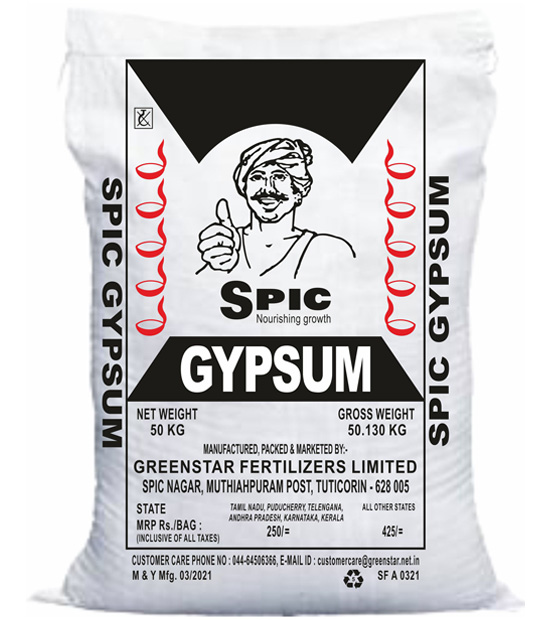 Packing – 50 kg HDPE Bag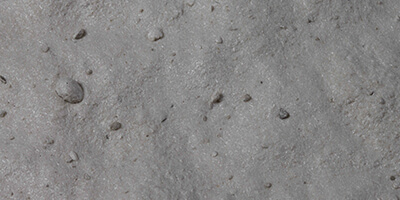 SPIC Gypsum (Agricultural Grade)
Description
SPIC GYPSUM is a by-product from SPIC's phosphoric acid manufacturing plant. It's in White crystalline powder and contains 23% Calcium and 18% Sulphur. It is an ideal fertilizer for supplying Calcium and Sulphur and the best soil amendment for the reclamation of alkaline soil.
SPECIFICATION
| | |
| --- | --- |
| Composition | Content (%) |
| Calcium (as Ca) | 23.0 |
| Sulphur (as S) | 18.0 |
| CaSO4.2H2O (Minimum) | 95.0 |
Features
FEATURES & BENEFITS
SPIC GYPSUM

is an ideal soil conditioner. Hence recommended for all soil types

It works as an agent to remove Saline / Alkaline ingredients in the soil

It acts more or less like manure

The Physical properties of the soil are improved and thereby the productivity of the soil increases by Gypsum application

As it contains sulphur, recommended for all oil seed crops

It is used to manufacture Gypsum boards

It is used along with limestone for manufacturing Cement in cement industry

It is also used in the manufacturing of plaster of paris (POP).
RECOMMENDATION
Groundnut: 150 kg/ acre – by the sides of the plants at 45th days after sowing (Peg formation stage)

All other crops: 100 – 200 kg/ acre as basal application.