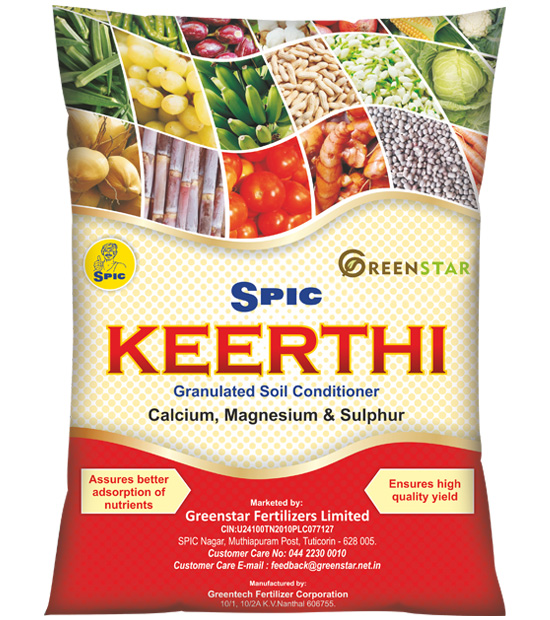 Packing – 50 kg HDPE Bag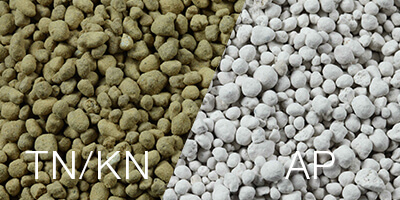 SPIC Keerthi
Calcium (Ca), Magnesium (Mg) and Sulphur (S) are the three secondary nutrients required by plants. Different ratios are followed in different states based on the soil requirement :
| State | CMS Ratio |
| --- | --- |
| Tamil Nadu & Karnataka | 15:03:05 |
| Andhra Pradesh & Telangana State | 15:05:10 |

APPLICATION
It is recommended for all crops @ 50 – 100 kgs / acre as basal application or top dressing for every year. For long duration crops, twice in a year and for perennial crops thrice in a year to be applied.
Soil Salinity and Alkalinity are corrected.
Ideal soil Electrical Conductivity (EC) is maintained.
Increases the photosynthesis thereby improves chlorophyll formation.
It gives the crop resistance to pests and diseases.
It helps the crop to grow well even in drought condition. Improves yield and quality of produce.
SPECIFICATION
Calcium: Helps roots and leaves to grow strong and healthy, in addition, it helps strengthen overall plant structure, increasing resistance, hails, insects, and other sources of physical damage.
Magnesium: Among its roles in plant growth, magnesium is the central atom in chlorophyll, the molecule responsible for photosynthesis, the process where plants turn sunlight and nutrients into green growth. Most of the magnesium in plants is found in chlorophyll.
Sulphur: It is essential for the production of amino acids, which are the building blocks of proteins found in all living things. Sulphur also helps in giving crops like onions, mustard and radish, their characteristic color, while it is abundant in soil that is rich in organic matter.