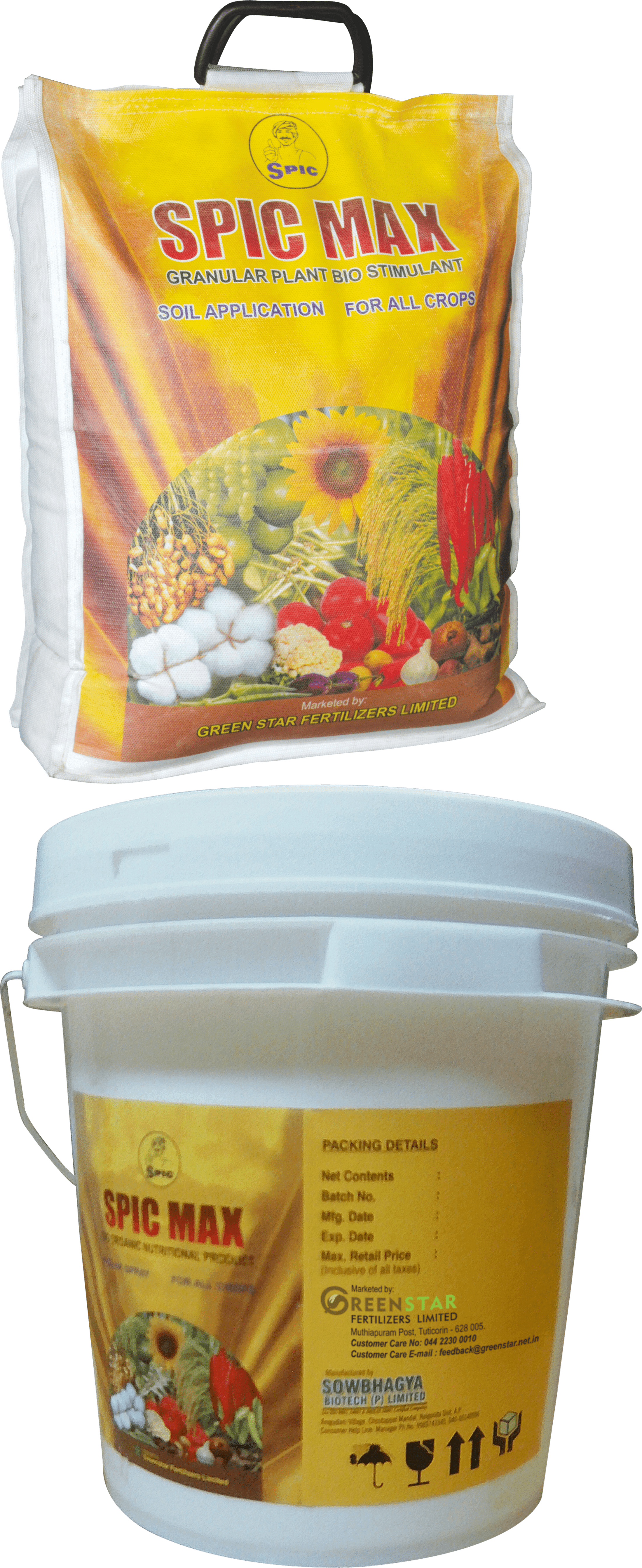 8kg Pouch & 8kg Bucket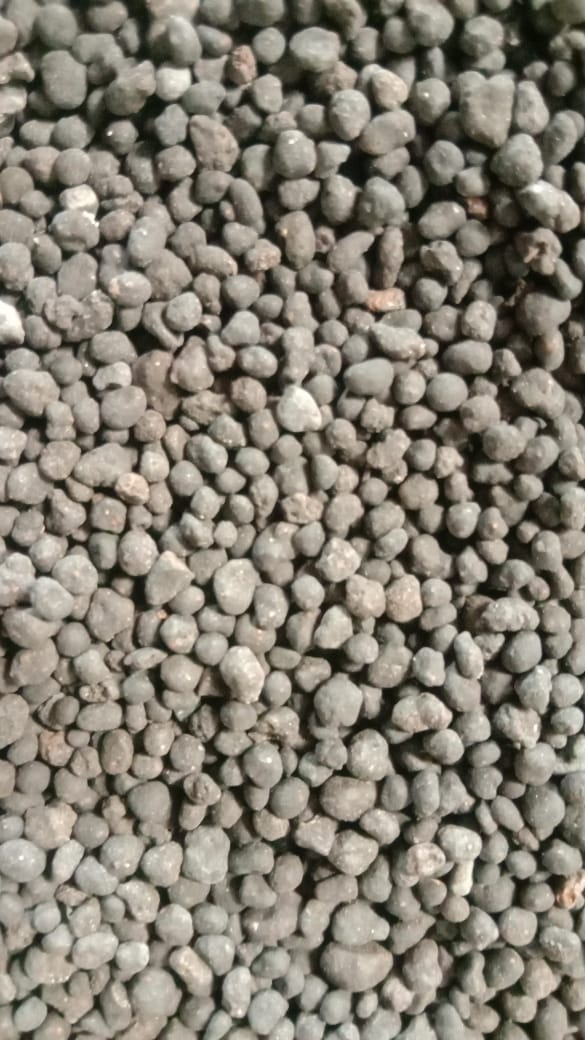 SPIC MAX Granules
SPIC Max Granules is a Bio Organic Nutritional Product for soil application.

APPLICATION
Paddy, Groundnut, Sugarcane, Potato, Chilly, Onion, Fruits, Vegetables and plantation crops like Tea, Cardamom etc.,

8Kgs/Acre per application and recommended twice with an interval of 30-45 days.

Helps in better crop spread.

Induces flowering and reduces flower drop.

Improve fruit set and reduces fruit drop.

Improves fruit size, quality and colour.

Advances maturity and increases the keeping quality.

Gives drought resistance thereby, increases yield to a significant extent.
SPECIFICATION
Amino Acids (16) - 10% enrichment with plant growth substances and essential trace minerals coated on carrier Bentonite granules.