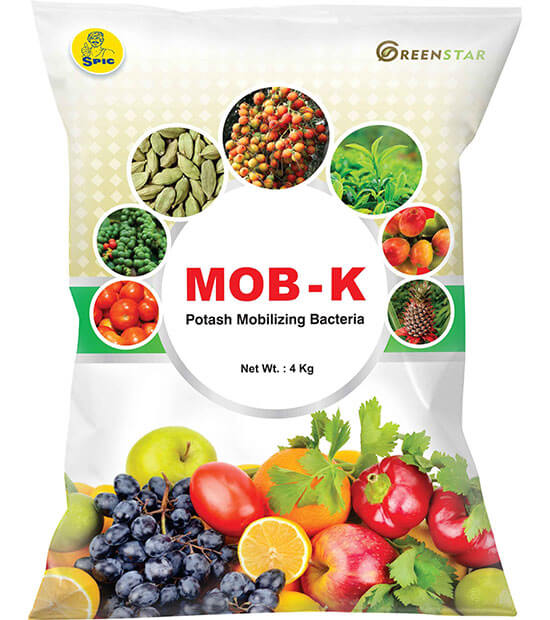 4 Kg Packing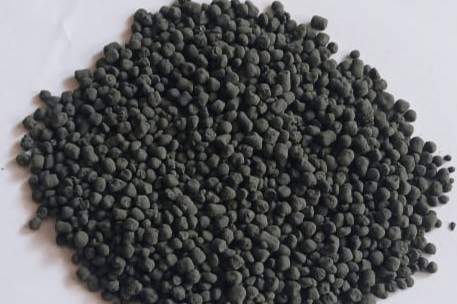 SPIC MOB-K
Description
SPIC MOB-K contains Potash mobilizing bacteria & is available in granular form. It helps in dissolving the insoluble potash and other nutrients in the soil and encourages better absorption of these nutrients by the crops.
SPECIFICATION
| | |
| --- | --- |
| Composition | Content |
| Total viable Count | CFU minimum 5 x 107cell per gram of powder, granules or carrier material or per gram of capsule content 1x 108 cell per millilitre (ml) of liquid |
| Contamination level | No contamination at 105 dilution |
| pH | 6.5 - 7.5 for carrier based in the form of powder or granules and 5.0 - 7.5 for liquid base or capsule in gelatin-based. |
| Efficiency Character | The strain should be capable of solubilizing at least 20 mg/litre of Potash in the liquid broth when tested as per the method given using Aluminium Potassium Silicate as K source. |
Features
FEATURES & BENEFITS
Encourages better absorption of soluble potash and other nutrients from the soil and translocating of nutrients within the crop system

Helps in improving the Soil texture &

structure

Induces more flowering and fruit-set & also controls flower and fruit

drop

Helps in increasing the yield by 20% & also helps in enhancing the Shelf life of the

produce.
RECOMMENDATION
3 – 4 kg/ acre: Mix with 50 Kg FYM or Compost before sowing or at the time of transplanting for all crops

Standing crop: 3 – 4 kg/ acre at 25 – 30 DAP.