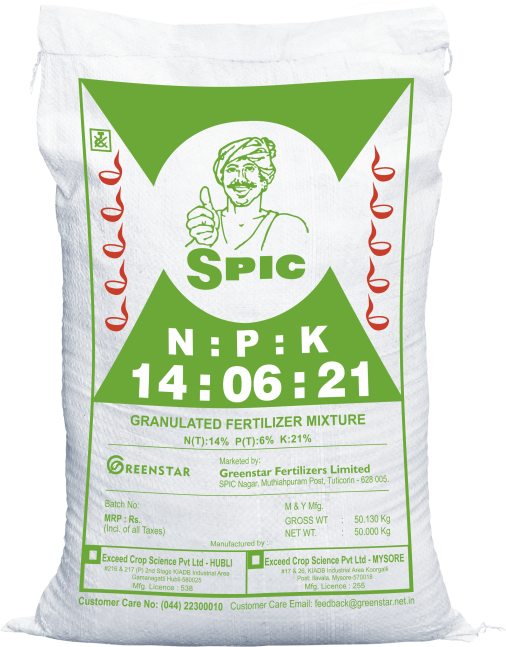 50 kg HDPE Bag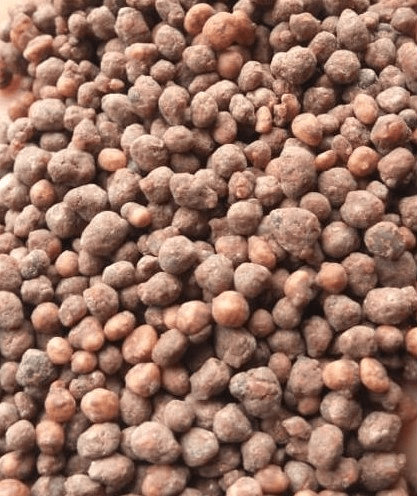 SPIC NPK Granulated Fertilizers [14:06:21]
Description
Granulated Fertilizers are chemical fertilizers that are mixed in a proportion to attain specific grades and granulated through a granulator as approved by respective State Governments termed as Standard Mixtures.
SPECIFICATION
S. No.

Product

Nutrient

TN

KN

1.

17:17:17

N:17% P:17(3.4)% K:17%

N(T):17% P(T): 17% P(CS):17% P(WS):14.5 K:17%

2.

12:12:12

N:12% P:12% K:12%

-

3.

16:12:16

-

N(T):16% P(T):12% K:16%

4.

14:06:21

-

N(T):14% P(T):6% K:21%
Features and Benefits
These fertilizers are used as an alternative to straight and complex fertilizers to minimize the cost of application
Granulated fertilizers contain Nitrogen, Phosphorous and Potash in a balanced proportion
Granulated fertilizers can be used by the farmers very easily
They are suitable for all crops, both for basal application and top dressing.
RECOMMENDATION
Cotton, Groundnut, Maize, Bajra & Ragi: 50 – 100 kg/ acre
Paddy & sugarcane: 150 – 200 kg/ acre
Short duration crops: 100 kg/ acre
Long duration crops: 150 – 200 kg/ acre