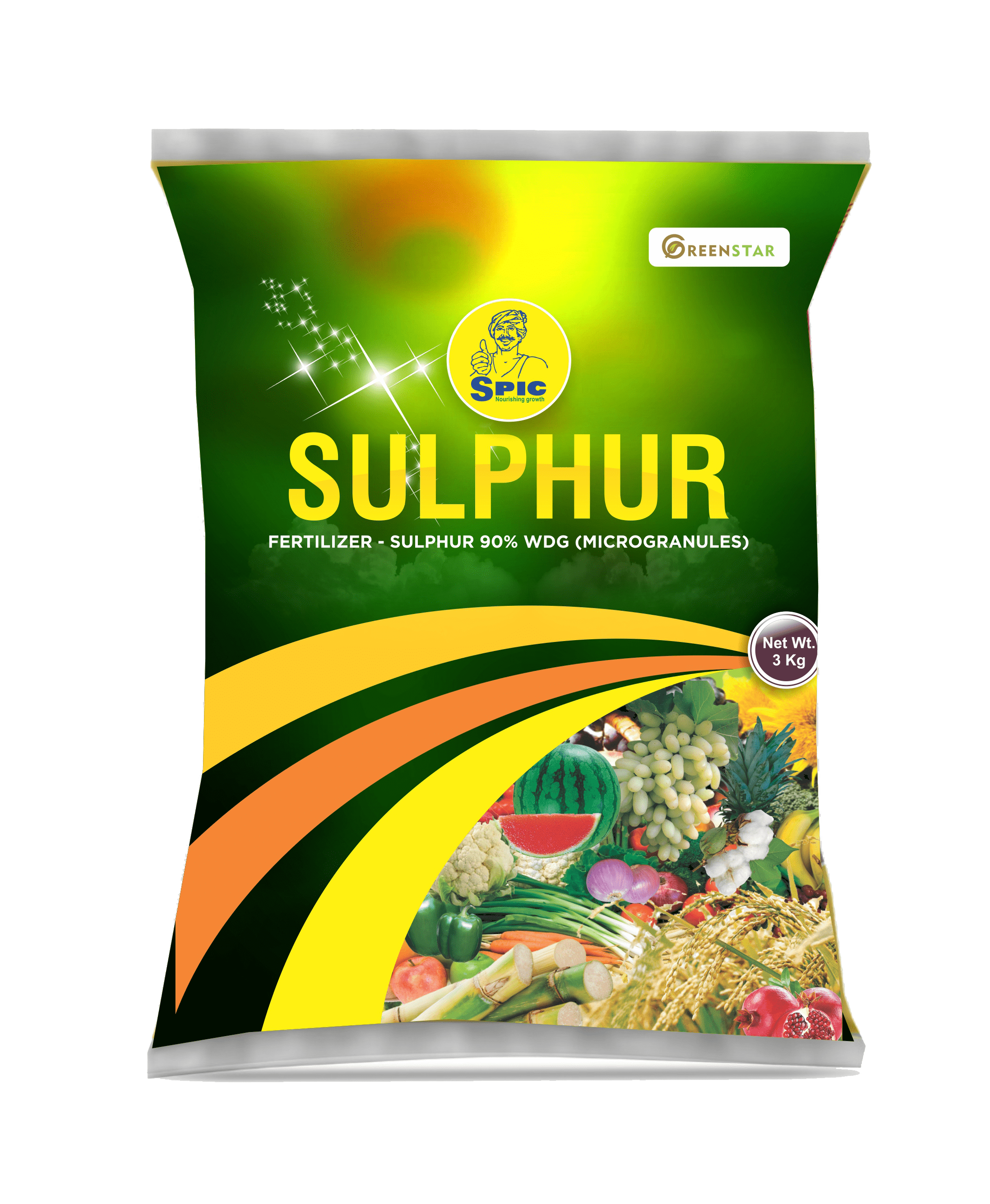 3 kg HDPE Bag
SPIC Sulphur 90% WDG
Description
SPIC SULPHUR 90% WDG is a potential source of Sulphur fertilizer that improves soil sulphur levels and soil health.
SPECIFICATION
S. No.
Composition
Content
1.
Moisture percent by weight
Maximum
0.5%
2.
Total elemental Sulphur (as S) percent by weight
Minimum
90.0%
3.
Particle size (Material shall be retained between 1mm and 4mm IS sieve
Minimum
1.5%
Features
Regulates photosynthesis.

Significantly promotes metabolic activities of plant growth.

Improves the overall quality of the produce.
Benefits
SPIC Sulphur 90% WDG improves the uptake of other nutrients.

Improves better crop stand.

Plays an important role in the synthesis of proteins, enzymes and vitamins.
Recommendation
Soil application: 5 – 8 kg per acre for all crops

Fertigation: 1 kg per acre

Foliar spray: 5 gm per litre