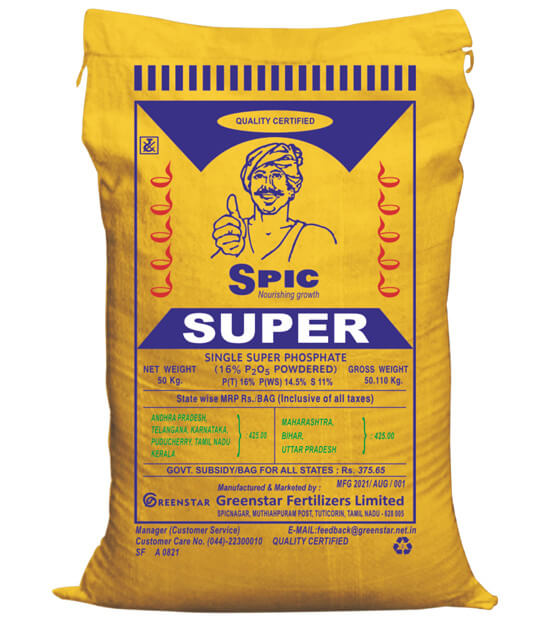 Granulated and Powder form : Packing – 50 kg HDPE Bag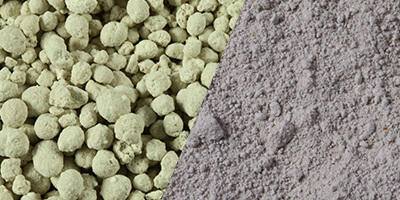 SPIC Super
SPIC brings about its versatile version of Single Super Phosphate called the "SPIC SUPER".

APPLICATION
SSP helps to treat Sulphur deficiency in soils (40% of Indian soils are Sulphur deficient).
Continuous application of SSP reclaims Alkali soils.
Improves root formation and ensures quality product output.
Description
SSP contains 16% water soluble phosphorus available as P205, 11% of Sulphur, 21% of Calcium and essential micro nutrients in small proportions.
SPECIFICATION
S. No.
Composition
Content
1.
Moisture per cent by weight
Maximum
12.0%
2.
Free phosphoric acid (as P2O5) per cent by weight
Maximum
4.0%
3.
Water Soluble phosphates (as P2O5) per cent by weight
Minimum
14.5%
4.
Sulphur (as S) per cent by weight
Minimum
11.0%
5.
Neutral ammonium citrate soluble phosphate (as P2O5) per cent by weight
Minimum
16.0%