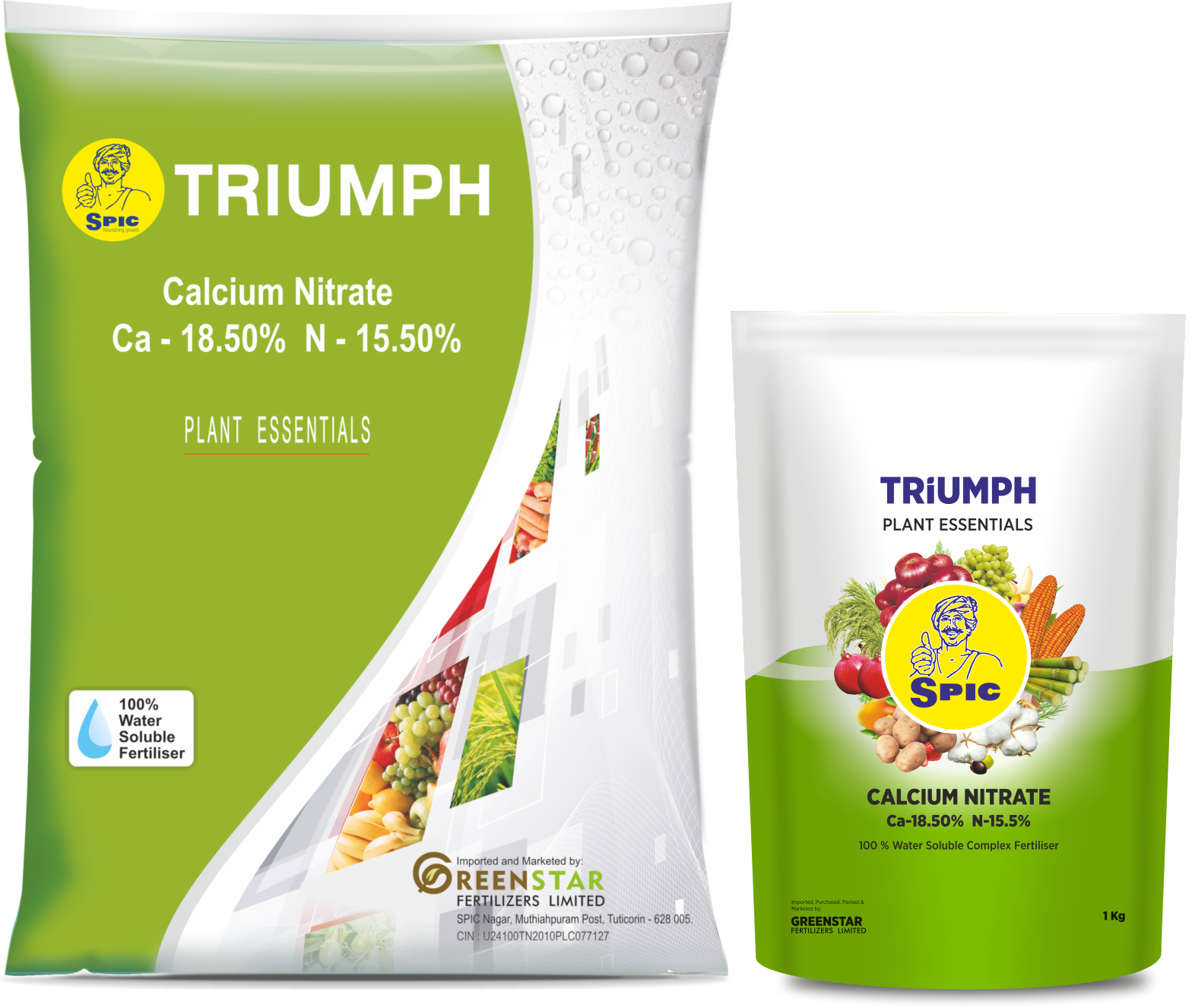 Packing – 25 kg & 20 kg HDPE Bag & 5 kg & 1 kg poly pouch.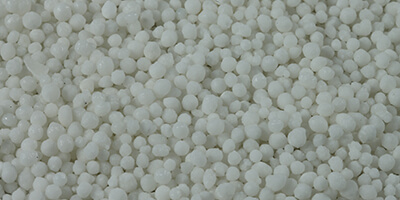 SPIC Triumph (Calcium Nitrate) (Ca 18.50% N 15.5%)
Description
SPIC TRIUMPH CN contains 15.5% of Nitrogen in the Ammoniacal & Nitrate form and 18.5 % of water-soluble calcium.
SPECIFICATION
S. No.
Composition
Content (%)
1.
Total nitrogen (Ammonical and Nitrate form) percent by weight
Minimum
15.5
2.
Nitrate Nitrogen as N percent by weight
Minimum
14.5
3.
Water soluble Calcium (as Ca) percent by weight
Minimum
18.5
4.
Matter insoluble in water percent by weight
Maximum
1.5
Features
FEATURES & BENEFITS
The nitrate-nitrogen is readily absorbed by the plant and improves the efficiency of calcium uptake.

Contains 100% soluble

calcium

Improves strength of cell wall – there by enhancing quality and shelf life of produce

Suitable for both foliar spray and drip irrigation

Free from Sodium and Chloride, which may be harmful to some

crops

Corrects Calcium deficiencies.
RECOMMENDATION
3 - 5 gm/lit as a foliar application