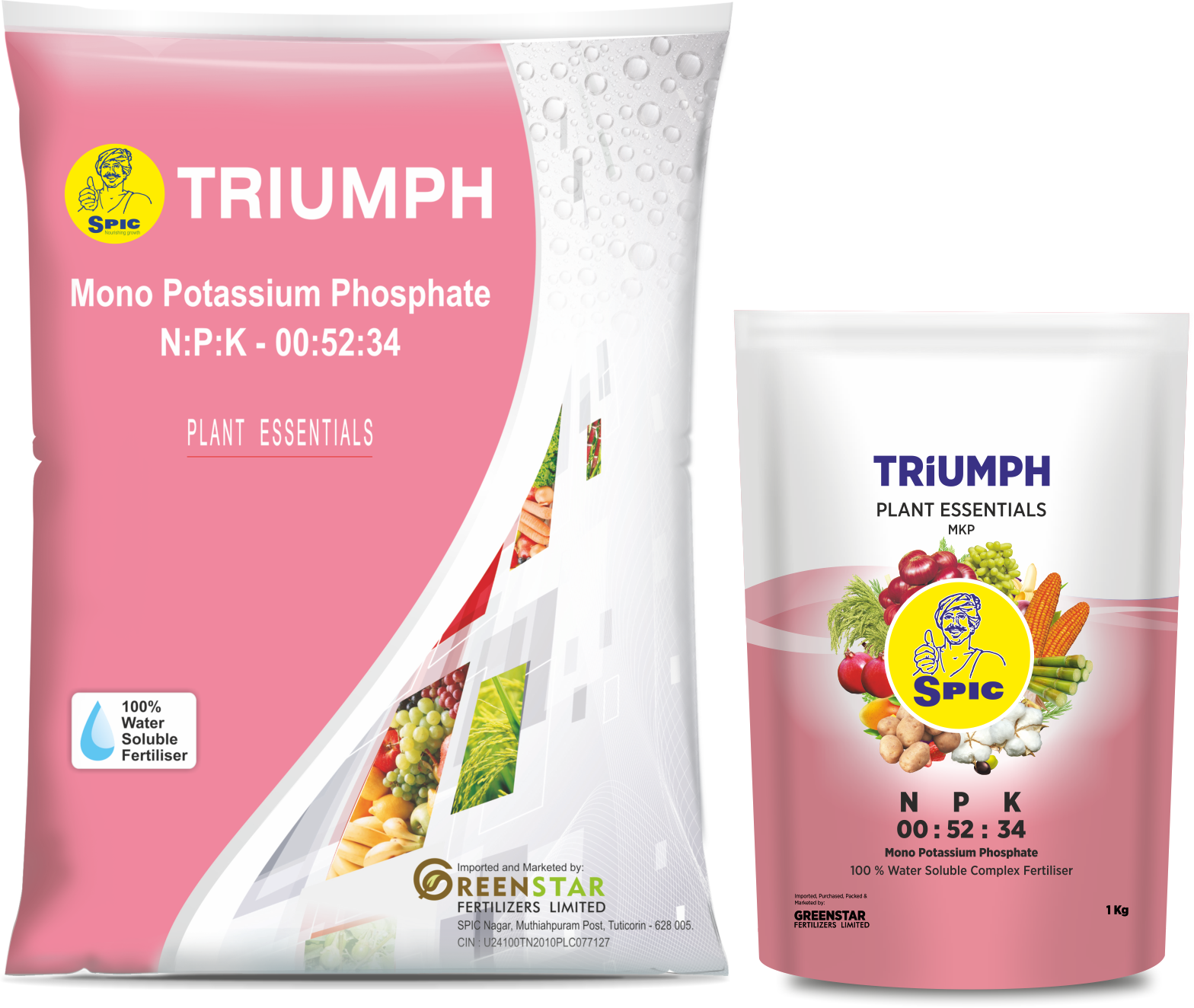 Packing – 25 kg HDPE Bag & 1 kg poly pouch.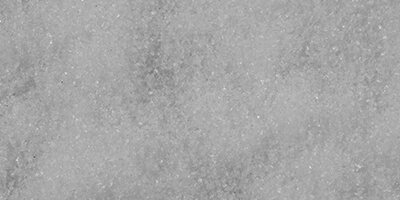 SPIC Triumph (NPK 00 52 34) Mono Potassium Phosphate
Description
SPIC TRIUMPH – MKP is a water-soluble fertilizer containing 52% of Water soluble phosphates and 34% of potassium essential for plant nutrition and growth.
SPECIFICATION
S. No.
Composition
Content (%)
1.
Moisture percent by weight
Maximum
0.5
2.
Water soluble phosphates (as P2O5) percent by weight
Minimum
52.0
3.
Water soluble potassium (as K2O) percent by weight
Minimum
34.0
4.
Sodium (as Nacl) percent by weight
Maximum
0.5
Features
FEATURES & BENEFITS
Chloride-free, lowest salt index – prevents clogging of drip

Improves fruit size and enhances the taste of fruit. Also induces uniform colouring in

fruits.

Improves resistance to adverse weather and pests

Promote flowering, fruit settings and increased yield

Reduces flower & fruit dropping.
RECOMMENDATION
3 - 5 gm/lit as a foliar application.