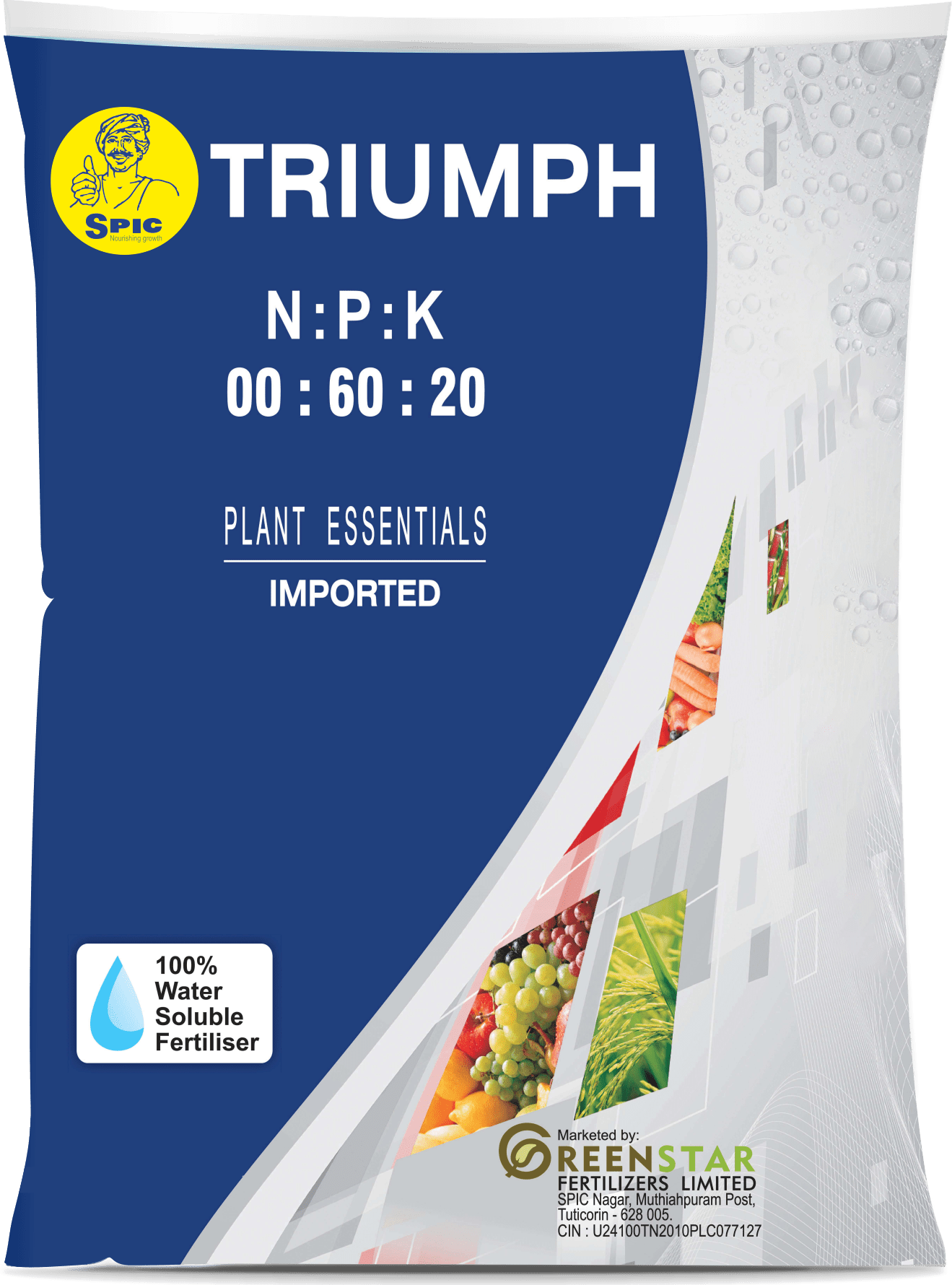 1 kg / 25 kg
SPIC TRIUMPH – NPK (00:60:20)
Description
SPIC TRIUMPH 00:60:20 is a premium free-flowing water soluble fertilizer that ensures total availability of Phosphorus and potassium to the plant.
SPECIFICATION
S. No.
Composition
Content
1.
Nitrogen Total (N)
0.00%
2.
Phosphorus Pentoxide (P2O5)
60.00%
3.
Water Soluble (P2O5)
60.00%
4.
Potassium Oxide (K 2O)
20.00%
5.
Water Soluble (K 2O)
20.00%
6.
Water Soluble Phosphorus (P)
26.20%
7.
Water Soluble Potassium (K)
16.60%
Features
SPIC TRIUMPH 00:60:20 is ideal for all types of crops.

Promotes overall growth and development of plants.

Sizeably increases yield and enhances the market- quality of the produce.
Benefits
Enhances nutrient uptake.

Rich in phosphorus and potassium that are essential for plant growth.

Excellent yield booster.
Recommendation
3 – 5 gms per litre depends on the growth of the plant @ 3-4 time with the interval of 8-15 days