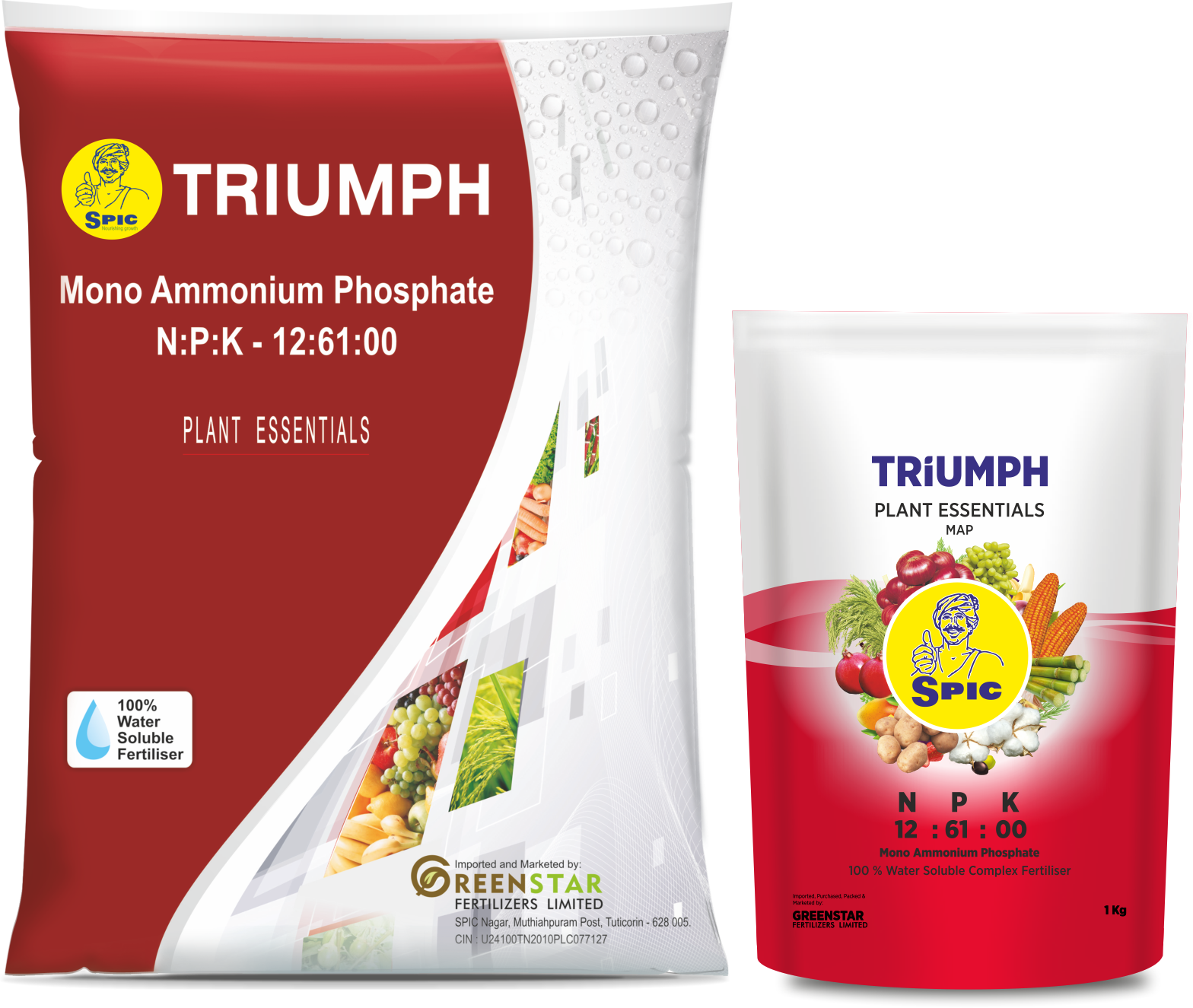 Packing – 25 kg HDPE Bag & 1 kg poly pouch.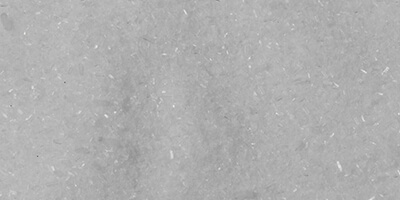 SPIC Triumph (NPK 12 61 00) Mono Ammonium Phosphate
Description
A fully water soluble fertilizer containing two major plant nutrients viz., 12 % of Nitrogen and 61 % of Phosphorus essential for plant nutrition and growth.
SPECIFICATION
S. No.
Composition
Content (%)
1.
Moisture percent by weight
Maximum
0.5
2.
Ammoniacal nitrogen percent by weight
Minimum
12.0
3.
Water soluble phosphates (as P2O5) percent by weight
Minimum
61.0
4.
Sodium as NaCl, percent by weight
Maximum
0.5
5.
Matter insoluble in water percent by weight
Maximum
0.5
Features
FEATURES & BENEFITS
Highly concentrated source of P along with N

Helps in fast and healthy vegetative & root growth

Less hygroscopic and hence can be applied with other fertilizers

Low salt index – free from Na & Cl, prevents clogging of drip system

Improves uptake of other nutrients.
RECOMMENDATION
3 - 5 gm/lit as a foliar application.