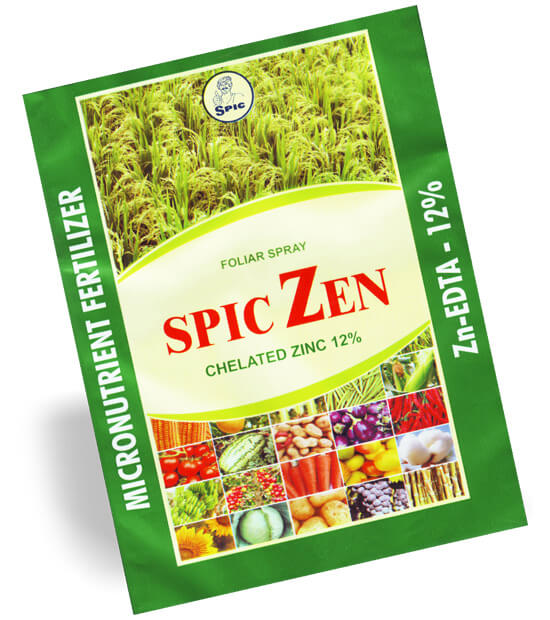 50g, 100g, 200g and 500g packs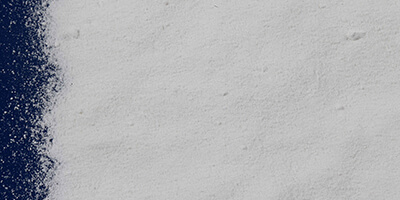 SPIC Zen (Zinc 12%)

APPLICATION
Soil application: Mix 500 gm of SPIC Zen with 10 kg of soil application carrier or with any fertilizer uniformly on one acre.
Foliar spray : Dissolve 100 gm SPIC Zen in 150-200 litres of water and spray.
Paddy, Cotton, Chillies, Sugarcane, Vegetables, Maize, Groundnut and Horticulture crops etc.
Description
SPIC Zen plays a major influence in chlorophyl formation, photosynthesis, metabolic and energy processes because of its active ingredient – zinc. Zinc is an activator of oxidising enzymes and is essential for the synthesis of important growth hormones. Zinc deficiencies can be easily rectified by using SPIC Zen. SPIC Zen, being in chelated form, not only enables optimum utilization of zinc, but also ensures complete availability of the zinc to the plant without fixation in the soil. It improves the use efficiency of NPK applied. SPIC Zen is easily absorbed by plants in all weather conditions and soils and is completely soluble in water. SPIC Zen is ideal to apply in fertigation along with other nutrients (water soluble fertilizers).
SPECIFICATION
| Sl. No. | Composition | Percent |
| --- | --- | --- |
| | Appearance – Free flowing crystalline or powder or tablet | |
| 1 | Zinc as Zn (Minimum in the form of Zince EDTA) | 12.00% |
| 2 | Lead as Pb (Maximum) | 0.03% |
| 3 | pH (5% Solution) | 6.0-6.5% |
| 4 | Cadmium as Cd (Maximum) | 0.25% |
| 5 | Arsenic as As (Maximum) | 0.01% |